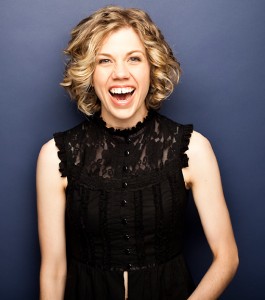 Sarah has studied with some of the top vocal coaches in North America such as, Wendy Parr, Dave Stroud, Jeffrey Skouson, Spencer Welch and has been mentored since 2008 by Ryan Luchuck. She has studied music theory and harmony through the Royal Conservatory of Music. Sarah has participated in the National Voice Intensive at the University of British Columbia and is a graduate of Studio 58, one of Canada's top theatre conservatories, where besides acting,  she studied voice, alignment and anatomy.
She has toured extensively throughout Ontario, Alberta, the Yukon, British Columbia, NYC, Philadelphia and St. Paul. Sarah has performed with bands and orchestras as a Conductor, Vocalist, Pianist and French Hornist. She has co-written two short award-winning musicals about physics, love and the end of time.
Being a good teacher is more than being a great singer, it's about understanding how the body works and how phonation is created.  It's about being a great communicator, being curious and never satisfied.
Remember, practice doesn't make perfect. Practice makes Permanent